Free Standing U shape full stainless outdoor Kitchen CB6&CB4
Get the latest price? We'll respond as soon as possible(within 12 hours)
Information
Product Description
Module package specifications:


• Free-standing module double-door refrigerator
• Free-standing module with sink unit and storage cabinet
• Free-standing gas grill with infrared system and 6 powerful burners
• Free-standing drawer module
• Free-standing side burner with double burner plates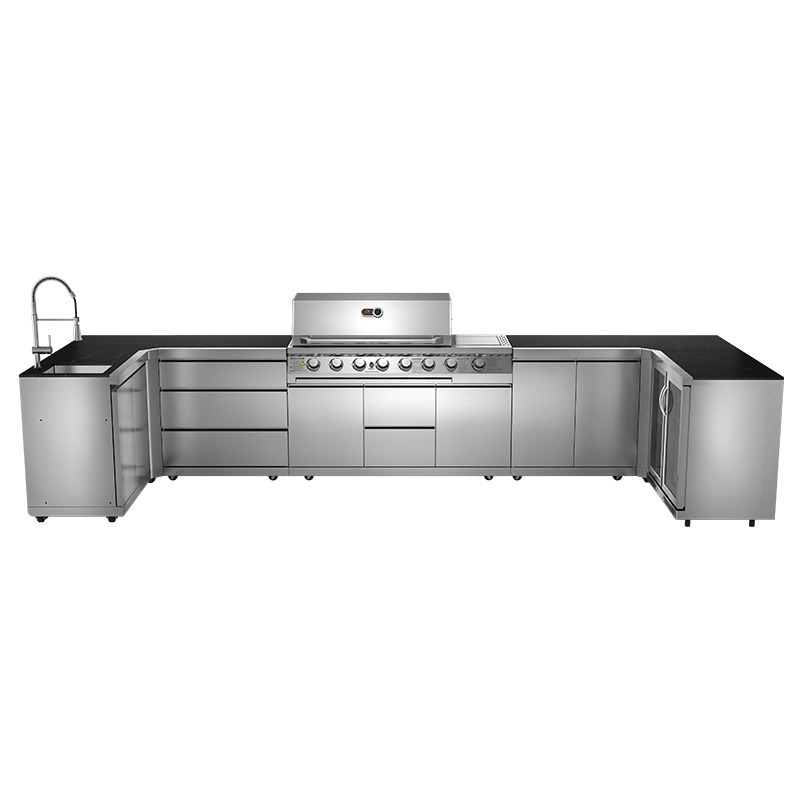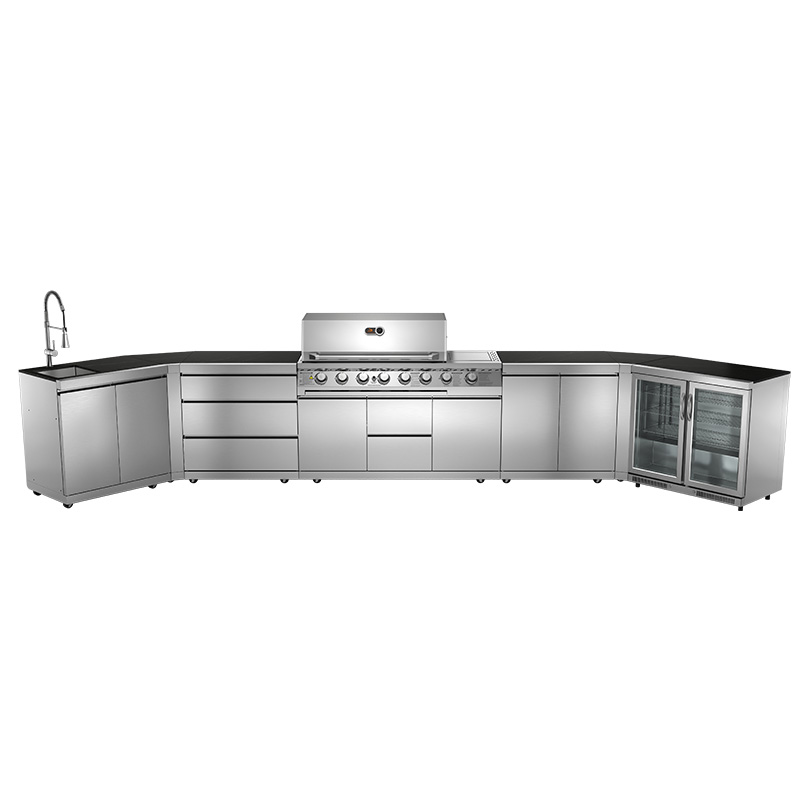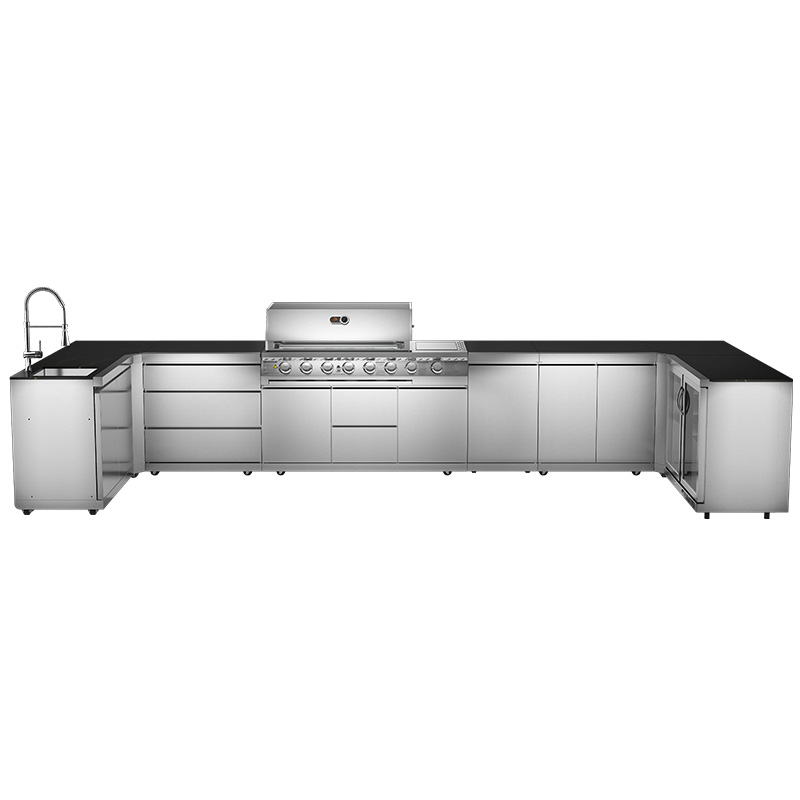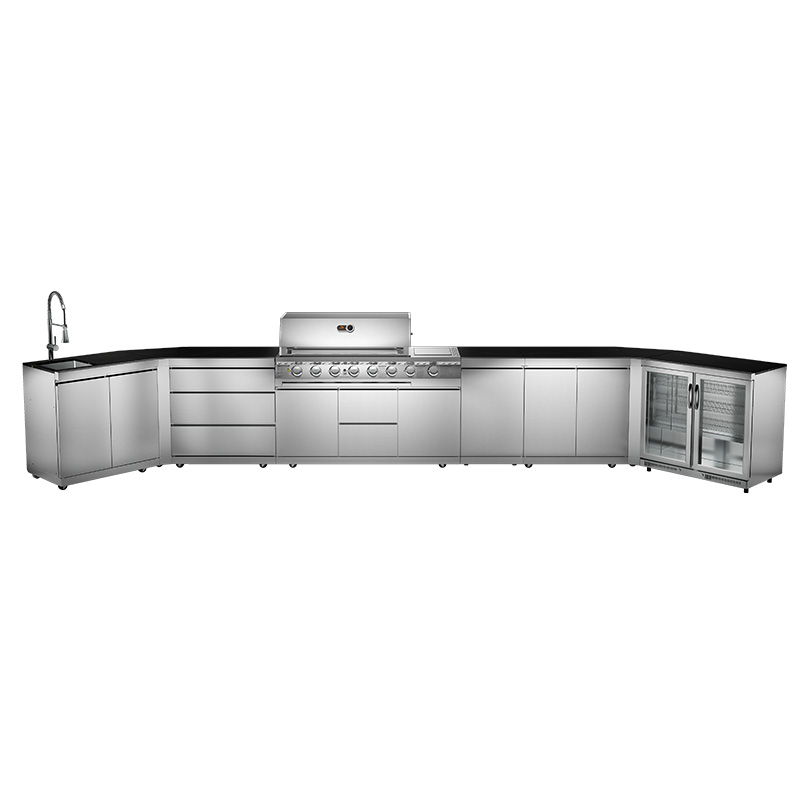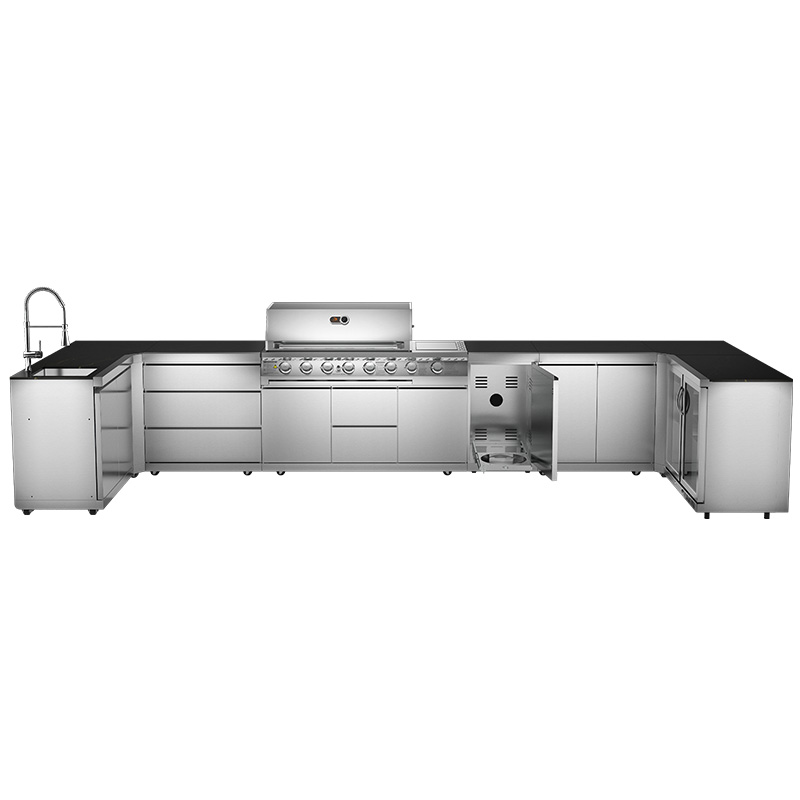 Top-of-the-range free-standing outdoor kitchen! is a sleek and impressive outdoor kitchen in an exclusive shade of anthracite and offers you everything you could ever need. An embedded free-standing gas grill with 6 powerful burners and infrared system, a double side burner a fridge with storage drawers for storing food and drink, a storage module with 4 drawers and a sink with good storage space. Buy a complete modular package for a package price - everything you could possibly need for a real American outdoor kitchen!

Straight layout outdoor Kitchen comes in straight form and offers a stylish and complete outdoor kitchen. The kitchen has everything you need for cooking and storage with good cupboards and refrigerators. The kitchen island can be placed in any environment, creating a wonderful cozy retreat. Make cooking into a fun process - treat yourself to a top class outdoor kitchen!